Product Description
B&G 1627 PAS – Professional, 9″ Wand, Portable Aerosol System
9″ Wand, Professional Model, with exhaust fan, for heavy users.
Adjust from a very fine ULV fog to a heavy mist to handle most applications. You can use this unit for both aerosol and liquid application. A single operator can switch easily between a pin stream and an aerosol at the handle; this will not add any time to the job. This tool is ideal for use with carpenter ants, bed bugs, and cockroaches.
Curtis Dyna Fog Universal Flushing Solution will protect your investment, clean your unit, reduce service issues and ensure proper flow rate and results.  Order Now!
Rinse B&G PAS System with clean water after UFS.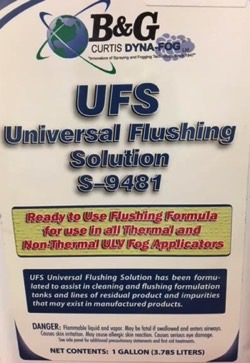 Specifications
Weight:

34 lb

Width:

20 in

Depth:

30 in

Height:

20 in