Product Description
B&G 1630 PAS – Regular, 18″ Wand 110 Volt – Portable Aerosol System 18″ Wand, Regular Model.
Adjust from a very fine ULV fog to a heavy mist to handle most applications. This unit performs both liquid and aerosol application. You can easily switch between application methods at the handle without adding extra time to the job. Integrating both methods allows a single operator to effectively tackle cockroaches, bed bugs, and carpenter ants.
Curtis Dyna Fog Universal Flushing Solution will protect your investment, clean your unit, reduce service issues and ensure proper flow rate and results. Order Now!
Rinse portable aerosol system with clean water after UFS.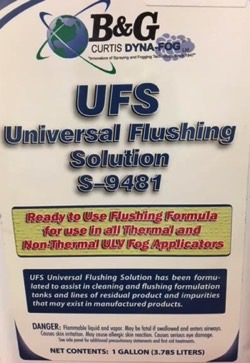 Specifications
Weight:

34 lb

Width:

20 in

Depth:

36 in

Height:

20 in