Product Description
B&G SSI 14 Sub Slab injector #11005985
28″ long
Includes tip shut off to prevent dripping and the unique locking mechanism to reduce splash back.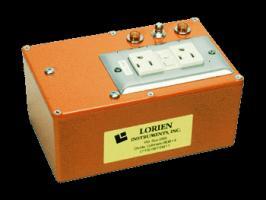 This termiticide application tools are designed to treat beneath concrete slabs, especially in locations where the surface is covered with ceramic or wood tile, or other specialized surface, or in a confined space. They have a 6 in. long ½" diameter rod, and a lever-action lock.
The Koroseal gasket (B&G Part #6) at the top of the rod protects the surface from termiticide splash-back. The pipes have tip shut-off to prevent drips, and there are extensions to reach below suspended floors.  
Specifications
Weight:

15 lb

Width:

10 in

Depth:

30 in

Height:

4 in