Product Description
Curtis Dyna-Fog Golden Eagle Thermal Fogger Electric Start XL
Part # 58500
Buy today and get FREE Ground Shipping to lower 48 states)
If free or fixed rate shipping items are returned, customer pays shipping both ways.
We can finance your purchase with Paypal – 6 Months Same as Cash!
The Curtis Dyna Fog Golden Eagle Thermal Fogger is choice for Pest Control Fogging Professionals.  Thermal foggers provide the smallest droplet size for effective treatment of large areas.
Easily, effectively & economically dispenses oil-based insecticides, fungicides, germicides, disinfectants, odor control & other chemical products.
Electric starting system for greater reliability, effectiveness and ease of operation.
The portable Gold Eagle thermal fogger allows precision control of fog output indoors or outdoors to control zika, malaria, dengue fever, etc. No other portable thermal fogging machine of this size can match the Golden Eagle's output.
This professional grade fogger will get your job done faster, making you money.
Curtis Dyna Fog Universal Flushing Solution will protect your investment, clean your unit, reduce service issues and ensure proper flow rate and results.  Order Now!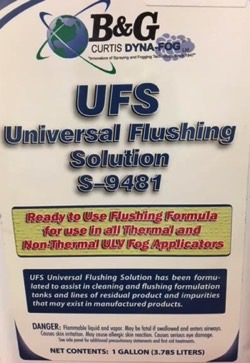 Download Golden Eagle Spec Sheet
Download Golden Eagle Owner Operator Manual (including parts breakdown) 
NOTE: this is a big file.  Parts breakdown starts on page 34.
Specifications
Weight:

30 lb

Width:

55 in

Depth:

15 in

Height:

11 in